OneDesign, Ltd. Co.

202 Railroad Ave.

Edgewater FL. 32132

Phone

386 424-0049

Fax

386 424-1025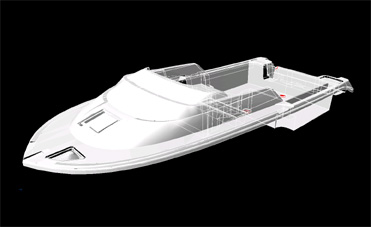 Contact OneDesign regarding any of your product design and engineering needs. A ready for milling machine surface model of a hull includes all hydrostatics analysis and a rendering suitable for advanced website posting. Full and partial projects are welcome and may include hull, deck, console, liner, stringers, hatch lids, livewell, tubs, etc; all mill ready files can be completed in 14 - 16 weeks.

CE Application paperwork for any Category B or C boat can be completed very quickly.

I welcome the opportunity to quote your project.

Florida Structural Professional Engineer, Dan Mielke.