OneDesign completes all areas of marine design; including: hull design, ergonomics, layout, overall styling, interior design, structural analysis, innovative features, manufacturability, graphics, upholstery, custom hardware development and compliance issues.

  Since July, 2000 OneDesign's Dan Mielke has been the contract design engineer for
The Hinckley Company
,
MB Sports
,
Bluewater Sportfishing
, Albury Brothers, Everglades, Boston Whaler, Bahama Boat Works, and more. Please see the gallery for most recent launches.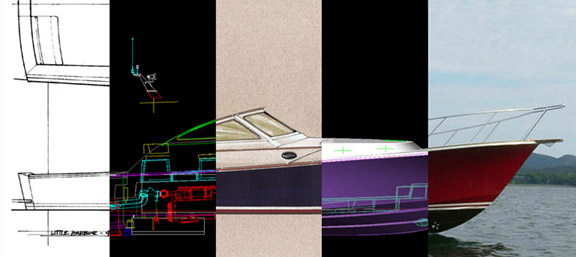 your html snippet